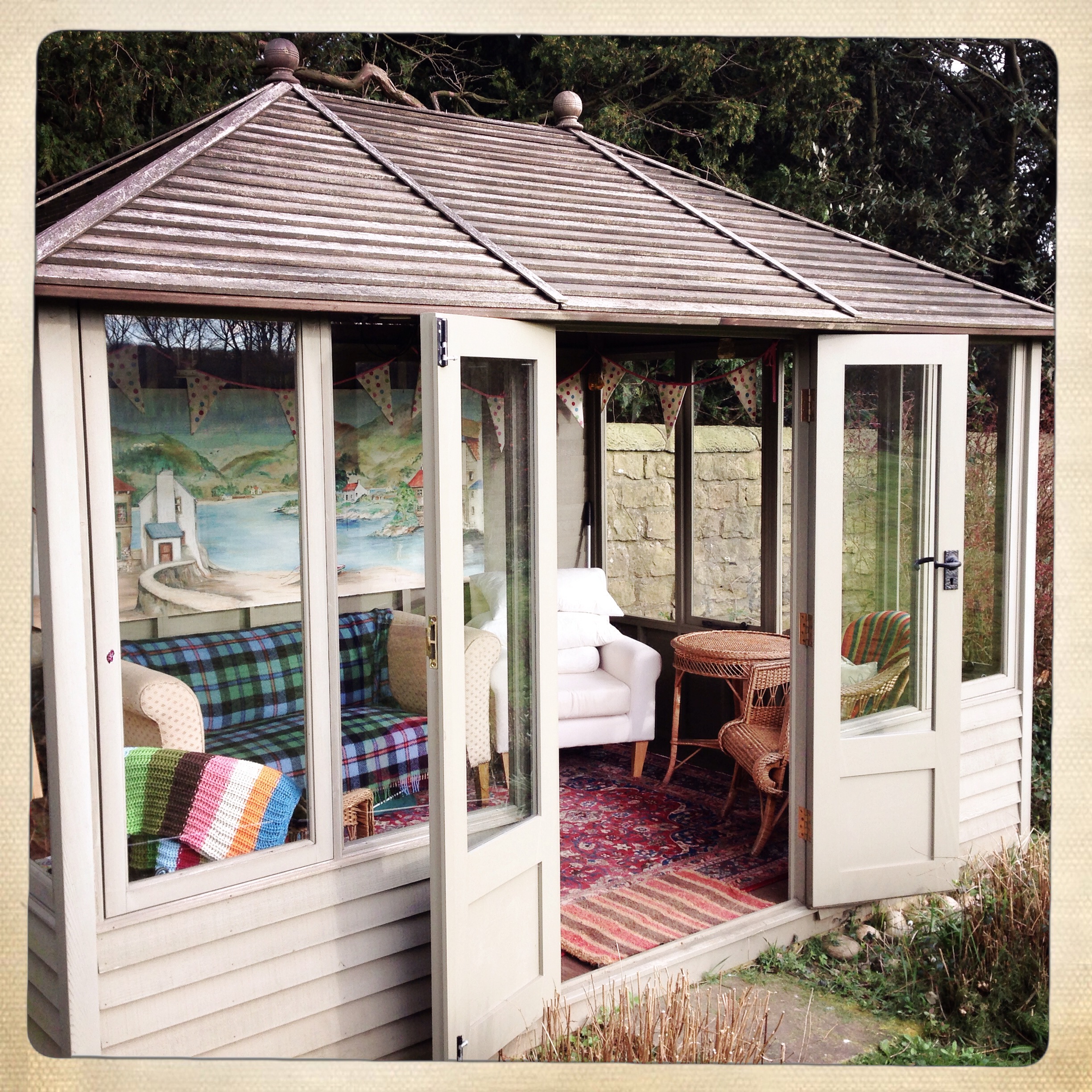 OK, I appreciate the weather is not so good at the moment – but, on the plus side, the garden is looking amazing!  The roses are almost in full bloom, the peonies are out and the trees are all in full green leaf and, despite the rain, you can still enjoy the garden from the comforts of a summer house.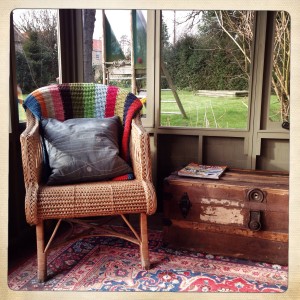 Time for a spring clean!  Wash the windows, sweep up the flies and plump the cushions then make yourself a cup of tea (or something stronger!), take a seat and relax…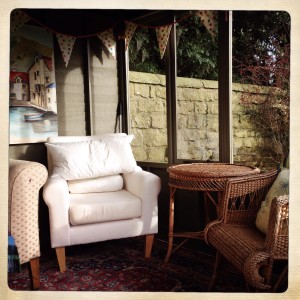 It's the little details that make a summer house a charming retreat rather than a storeroom for broken garden furniture and spiders.  An old rug on the floor, bright paintings, bunting and an old  favourite armchair.
Even a sofa if you have room…
Keep a couple of garden games handy for the kids and a rug to snuggle under on chilly evenings and you've got it made.  Our summerhouse is even within range of the house WiFi so I can make the excuse that I am working – Perfect!
1 comments
Great Job!! Enjoy this site, this much info that is basically fascinating and informative!! Actually happy I came across it!!