The nights are drawing in and winter is on its way.  It's that time of year when your perfect evening in is lighting a fire and cosying up under a blanket with a steaming mug of hot chocolate.  The Danes seem to do this rather well – they call it the art of Hygge.   "A quality of cosiness and comfortable conviviality that engenders a feeling of contentment or well-being" (Oxford English Dictionary definition). Maybe it's the long, cold, dark winters that could be so depressing and yet, if looked at in the right way, are a perfect excuse for relaxing and taking time to enjoy the simple pleasures of your own company or a coffee with friends.  In a world that is fast and stressful it is vital to take the time to relax and enjoy life's pleasurable details.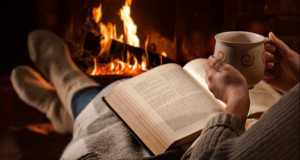 Hygge – pronounced 'hoo-ga'or 'hue-gah' – is originally a Norwegian term for wellbeing.  The Danes embraced it as a way of living in the 18th Century and the concept is more about a feeling or mood than physical atributes. Hygge can be present all year round but it is during the winter months that it becomes far more necessary and enjoyable.  I think the proof is in the Hygge pudding that, despite the bleak winters with very little daylight, the Danes remain the world's happiest people.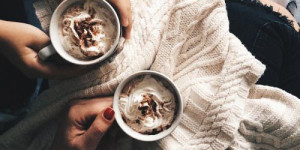 Personally, I feel that creating Hygge in your home is an experience that should be thoroughly enjoyed!  Choosing luxurious faux fur throws; soft, feather-filled cushions; filling the log basket and making yourself a freshley brewed coffee in a beautiful mug – I couldn't think of anything nicer! The Hygge lifestyle is one that can be easily embraced throughout your home or just simply in a small corner where you can relax and recharge.  "A Hygge interior is as much about the feel as the look, so mix and match your soft accessories to add a variety of textures." (Maik Wiking, author of The Little Book of Hygge)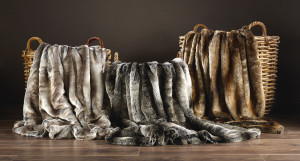 Here are my top tips for creating a little Hygge in your home:
Keep it simple:  The Hygge ideal is to create a calm, serene space that is free of clutter. Colours are often monochrome or a harmonious mix of tonal elements.  The minimalist look is softened by the use of a mix of materials and textures – especially by using warm, natural materials such as leather, wood and wool.  Good storage is essential in creating an uncluttered environment.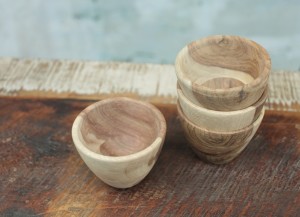 Light a few candles:  Denmark and other Scandinavian countries are rumoured to be the largest consumers of candles in the world per capita.  The lighting of a candle is one of the easiest and essential Hygge aspects that can be achieved.  Candlelight transforms even the bleakest rooms into a warm and inviting space.  Candles can be scented or unscented but if going for the scented option then choose from natural aromas such as brewed tea, fresh mint or rose petals.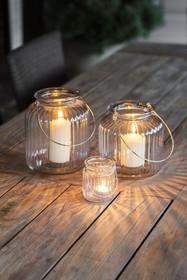 Add texture: The addition of faux fur throws, chunky woollen cushions and soft lambswool blankets all help to create a place where Hygge can be enjoyed.  Set against woven willow baskets and natural textures of wood grain and linen, this contrast of texture appeals to the senses and inspires a feeling of safety and calm.  Textured accessories are on trend for this season and the layering of these different elements, combined with a roaring fire and soft lighting, create a true feeling of Hygge.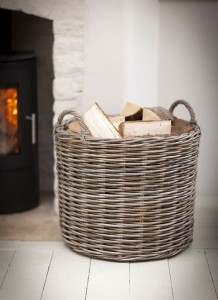 Enjoy your space: The key element of Hygge is to simply take time to enjoy your environment.  Creating spaces within your home to make a sanctuary from the stresses and strains of everyday life and filing these spaces with items of comfort and objects of joy.  Enjoy these spaces on your own or with friends and family to create true Hygge.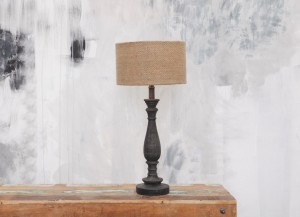 Shop the look now at https://emmadrohan.com/shop/
Read the article in Made lifestyle magazine, issue 1, www.madeinn.co.uk