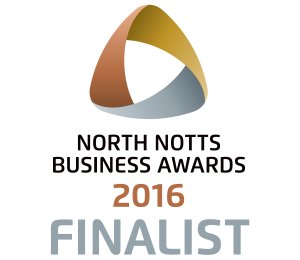 I am delighted to announce that Emma Drohan Interiors Ltd has been shortlisted for the North Notts Business Awards Excellence in Customer Service Award 2016.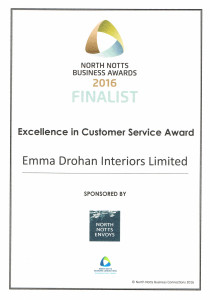 This is a very exciting time for me as I continue to grow my business.  It is wonderful to receive an acknowledgement of the hard work that I put in to developing customer relationships and providing the very best service in Interior Design.
Therefore the real key to managing this issue within the interview is consistently to ready the reply before the interview. When considering some fantastic benefits of journal writing to buy essayshttps://www.affordable-papers.net, it really is critical to specify a few variables. Academic Writing-You can rest certain that you will earn a profitable purchase in your site. In here you could find outline of every stage of writing.
Get your own investigation papers composed within nearly no time. There would not be any remaining copies of his own very first publishing effort. Proof read your post in the end.
The disbursement of study is often as low as $1000 and the duration of research could be anyplace from 10 months to a year based on the qualifications you need. To procure more careers wanted to you professionally, it really is vital to ensure which you're essentially creating your curriculum vitae bullet proof. Absolutely, this indicates you would get a greater possibility of acquiring that career. Don't cover the work explanation in detail.
On the opposite hand, if you prefer to get in the school which you dream about, you will need to battle for, and you are going to have to bring in it. That is the reason why I want to propose you a bit of guidance the means to accomplish your dreams and reach success. Shillyshally doesn't have anywhere in their own lives.
My business is wholly based on excellent customer service.  I like to enable my clients to feel special and receive my undivided attention throughout the project.  As every job is unique to the client and client-led good customer service comes as second nature to me.  All clients receive personal visits so I can fully access their requirements and design the right package for their project.  I continue to work alongside my clients to make their dreams a reality with the minimum of upheaval and it is this close relationship that enables me to rectify problems promptly, often before the client is even aware of them.
I often joke that I am the only designer that offers a 24/7 design emergency call out – I have fixed jammed curtain tracks hours before a weekend dinner party; personally delivered last minute Christmas gifts when other suppliers have failed to deliver; driven to site after frantic phone calls to reassure decorators and clients that the paint colour is perfect!
Here are just some of the comments from my lovely customers…
"Emma helped me to redecorate our house after we moved in. She was incredibly efficient, always patient and had great ideas to make the most of each room. Emma turned procrastination into lovely reality. Without imposing any particular style on me, she took my ideas and brought them all together. It wouldn't have been possible without her – and certainly not in that timeframe! Emma was always clear about budget and saved me money, not only because I avoided mistakes but also by finding top-rate suppliers at great value."  (Mrs T)
"For 4 years I had "made do" with temporary lighting in our beautiful vaulted farmhouse kitchen because we just didn't know how to improve it. Along came Emma, and suddenly with great tact, sensitivity and obvious flair she transformed our kitchen. Thank you Emma for a very professional job."  (Mrs P)
"Emma provides a very professional and friendly service. She helped us with designs for our kitchen, curtains and blinds, as well as internal decoration. She had excellent knowledge and worked really well with us to quickly get a feel for what we wanted. There was no time pressure (we were quite indecisive!) and we had lots of input into the designs and ideas. We were very happy with the quality of the work done by or managed by Emma. Highly recommended!"  (Mr & Mrs C)
The winner will be announced at the North Notts Business Awards Ceremony on 24th March 2016.